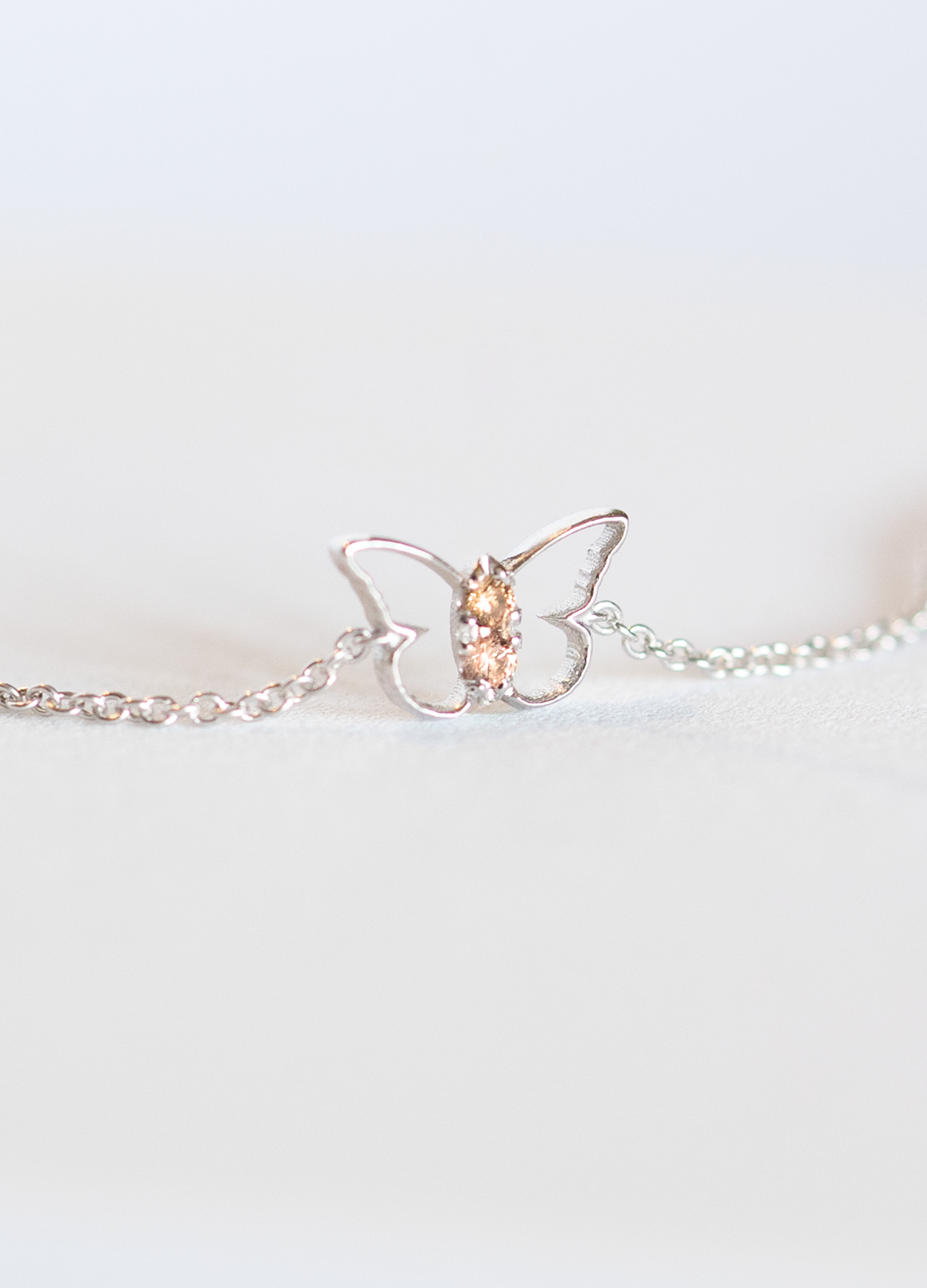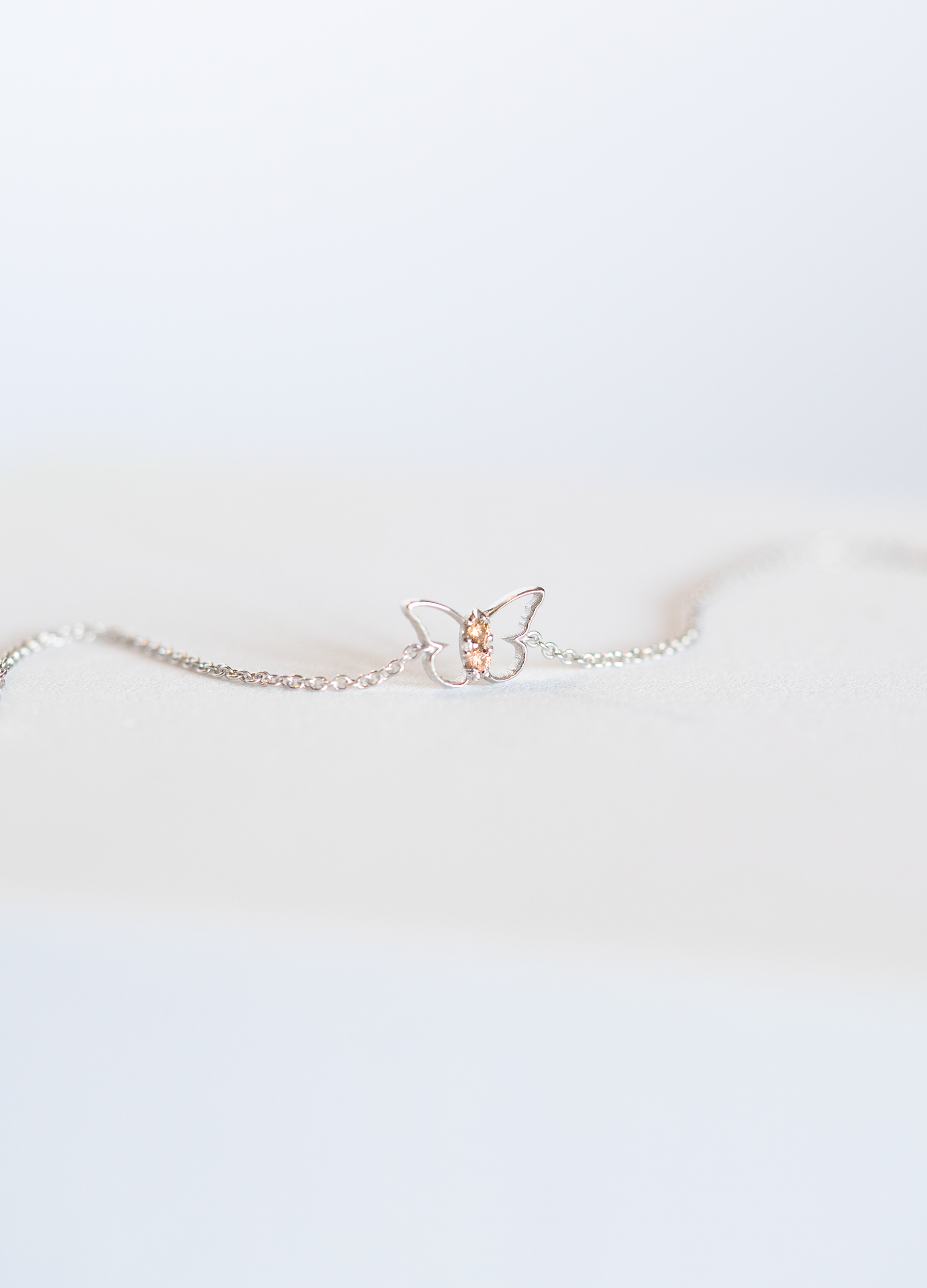 925 Silver Butterfly Bracelet with Champagne Sapphires.
Our stunning 925 silver Butterfly bracelet adorned with champagne hues sapphires, handcrafted with precision in Greece. 
This exquisite piece captures the delicate beauty  of nature, serving as a homage to the emotional journey of transformation within each woman. 
Made from high quality 925 sterling silver and certifies untreated natural sapphires. 
Each sapphire: 0.16 ct / 1.5mm.
Recently Viewed