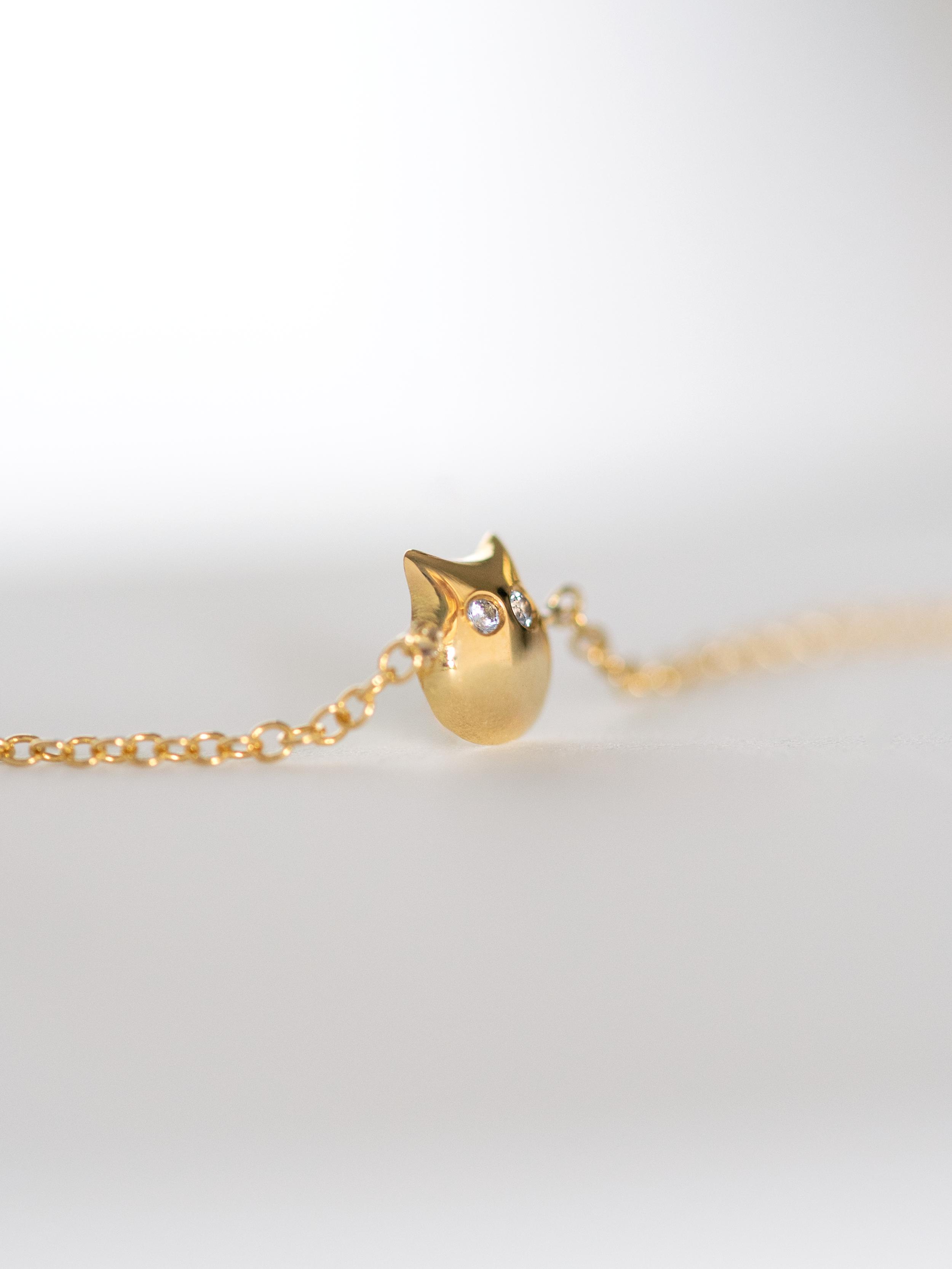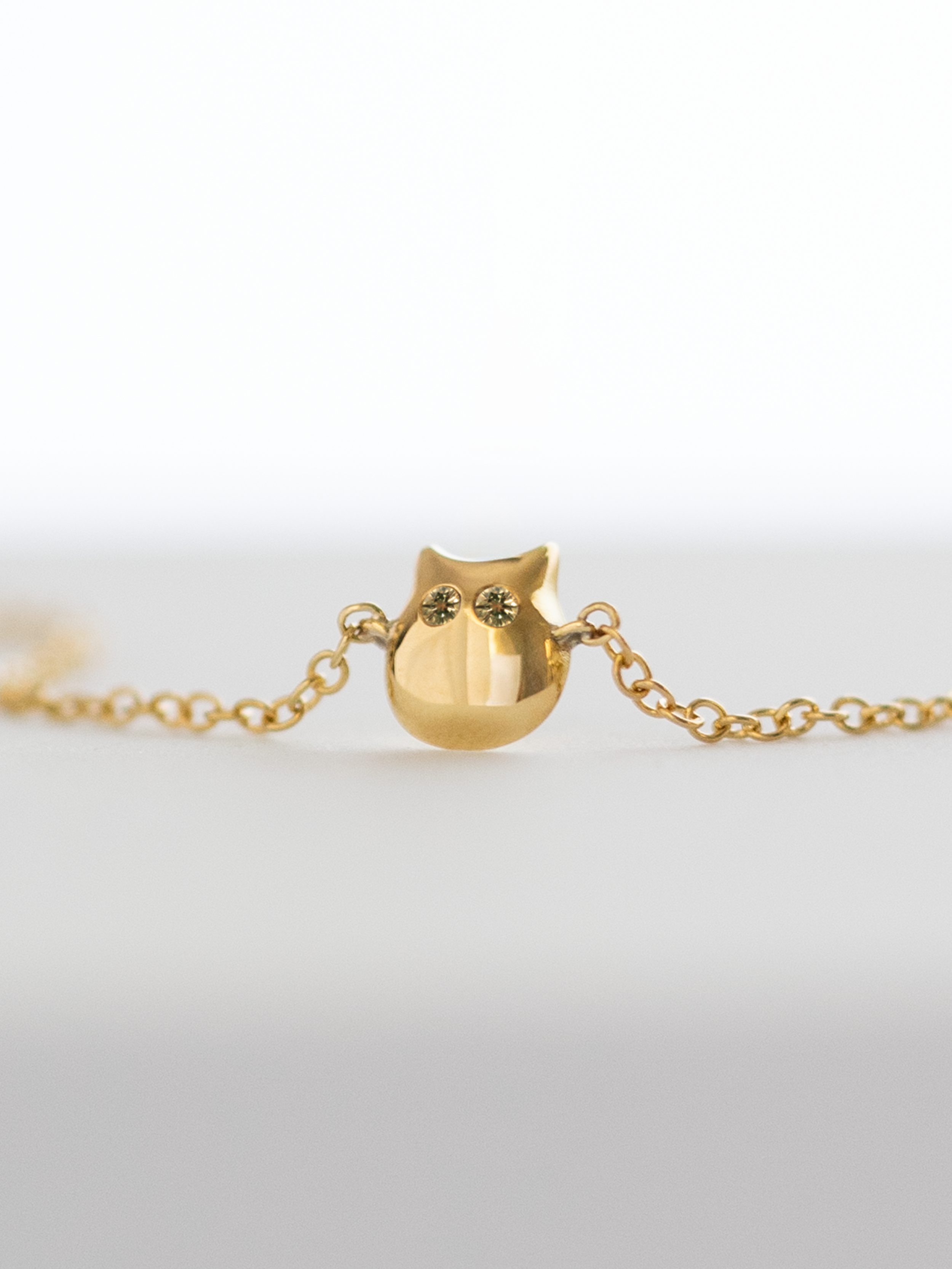 18k gold Cat symbol bracelet
Let the world know what your greatest love story is with this 18k gold Cat symbol bracelet.
With a unique engraving of your furry friend's initial letters on the back, you'll be reminded of the most important part of your life every time you reach for your wrist.
Crafted from 18k yellow gold and 1mm untreated Burmese blue sapphires or Madagascan green sapphires, you'll have a one-of-a-kind piece. 
Recently Viewed