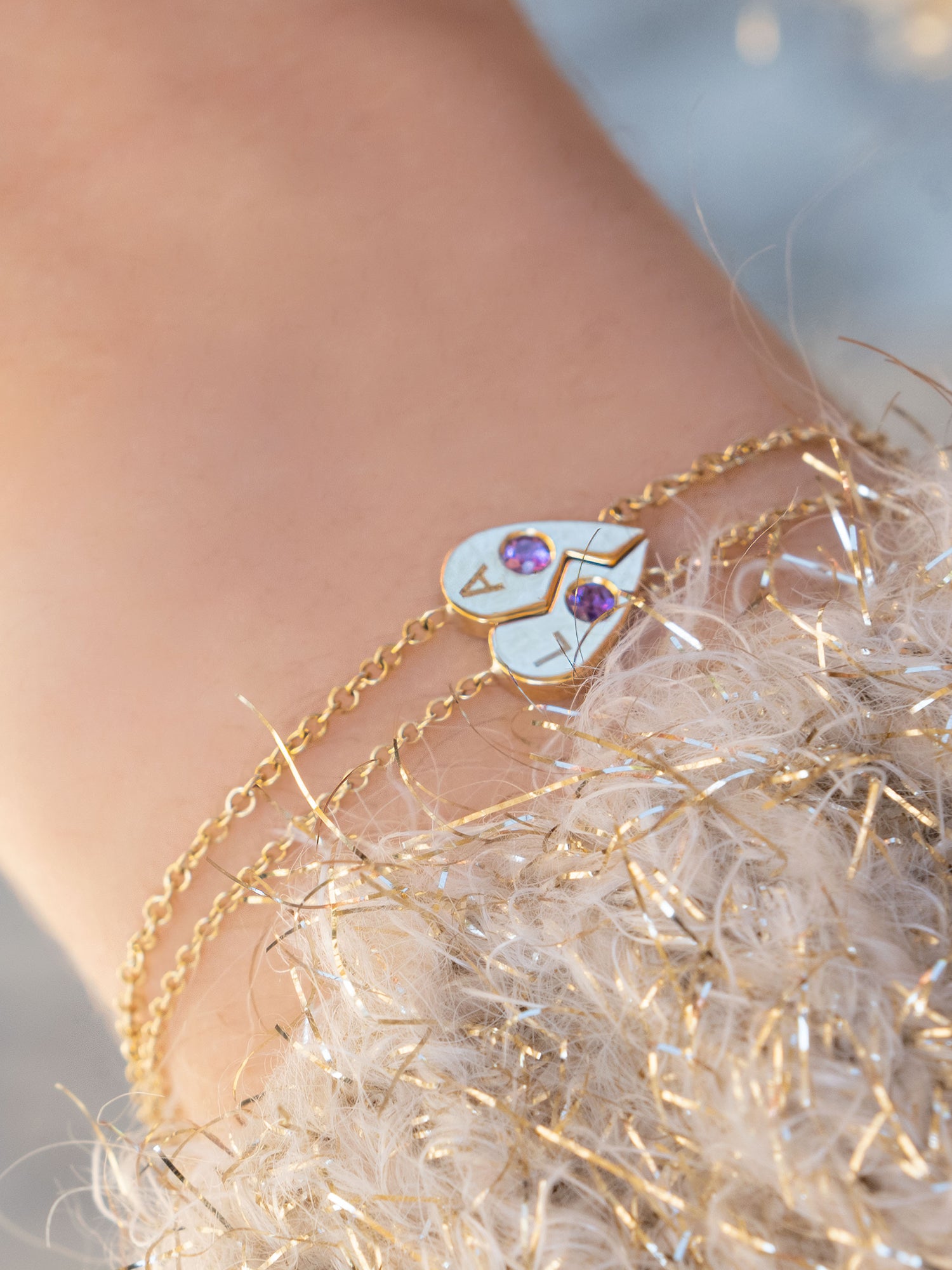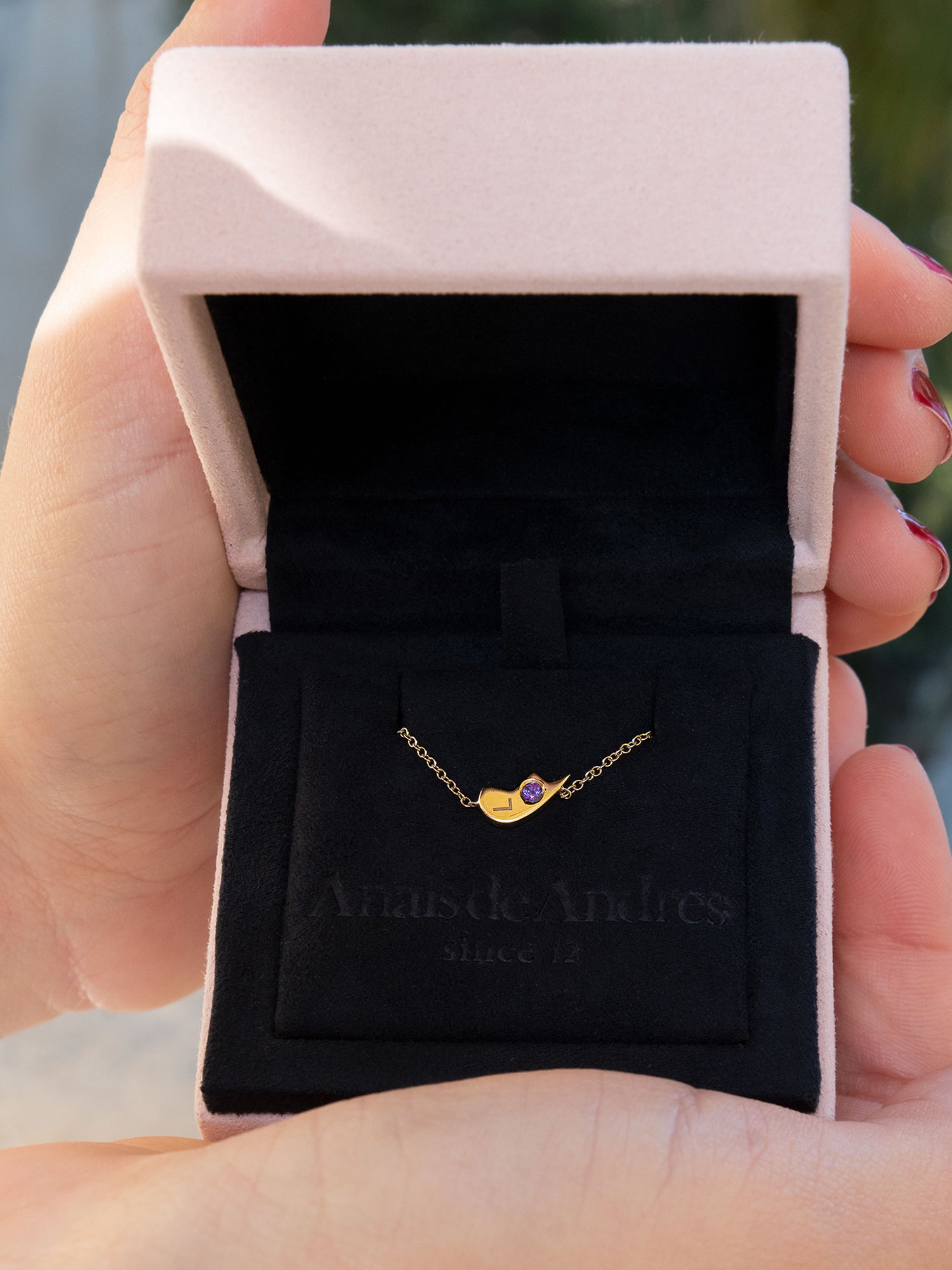 18k gold half heart bracelets set for two.
Set of two bracelets, half a heart for you and your loved one! 
The perfect gift for sisters, best friends, moms and daughters and for those who  have a SOULMATE. 
Description 
Two bracelets, each one represents have of the heart.
Engrave your initials and the initials of your loved one. 
2.3mm untreated natural sapphires, 0.043 ct each. 
Made of 18k yellow gold. 
Pre order 10 working days, our personalized jewels are handcrafted keep in mind that this jewel tells very personal stories, this is the reason we take 10 days to work on your personal story. 
Recently Viewed