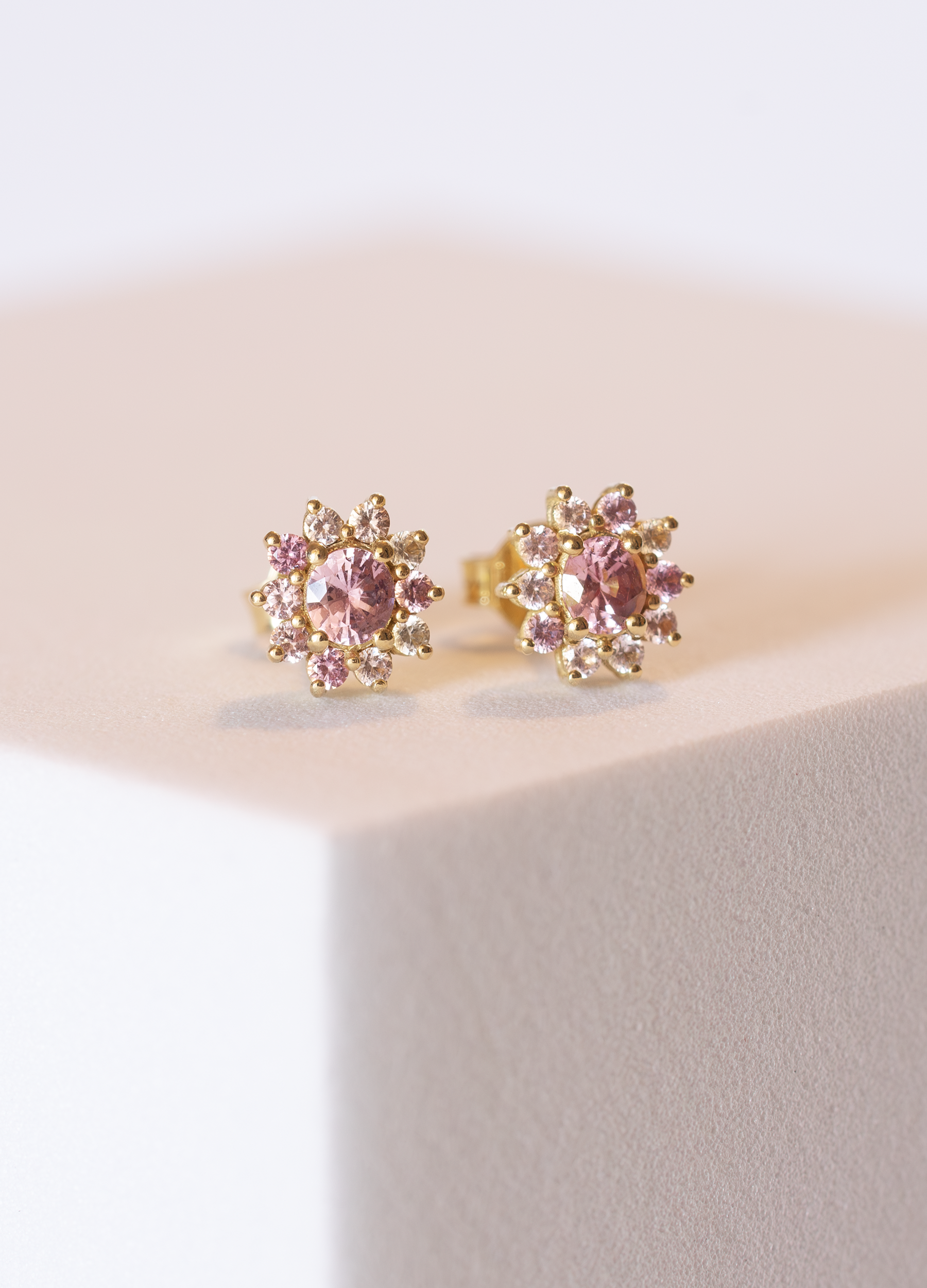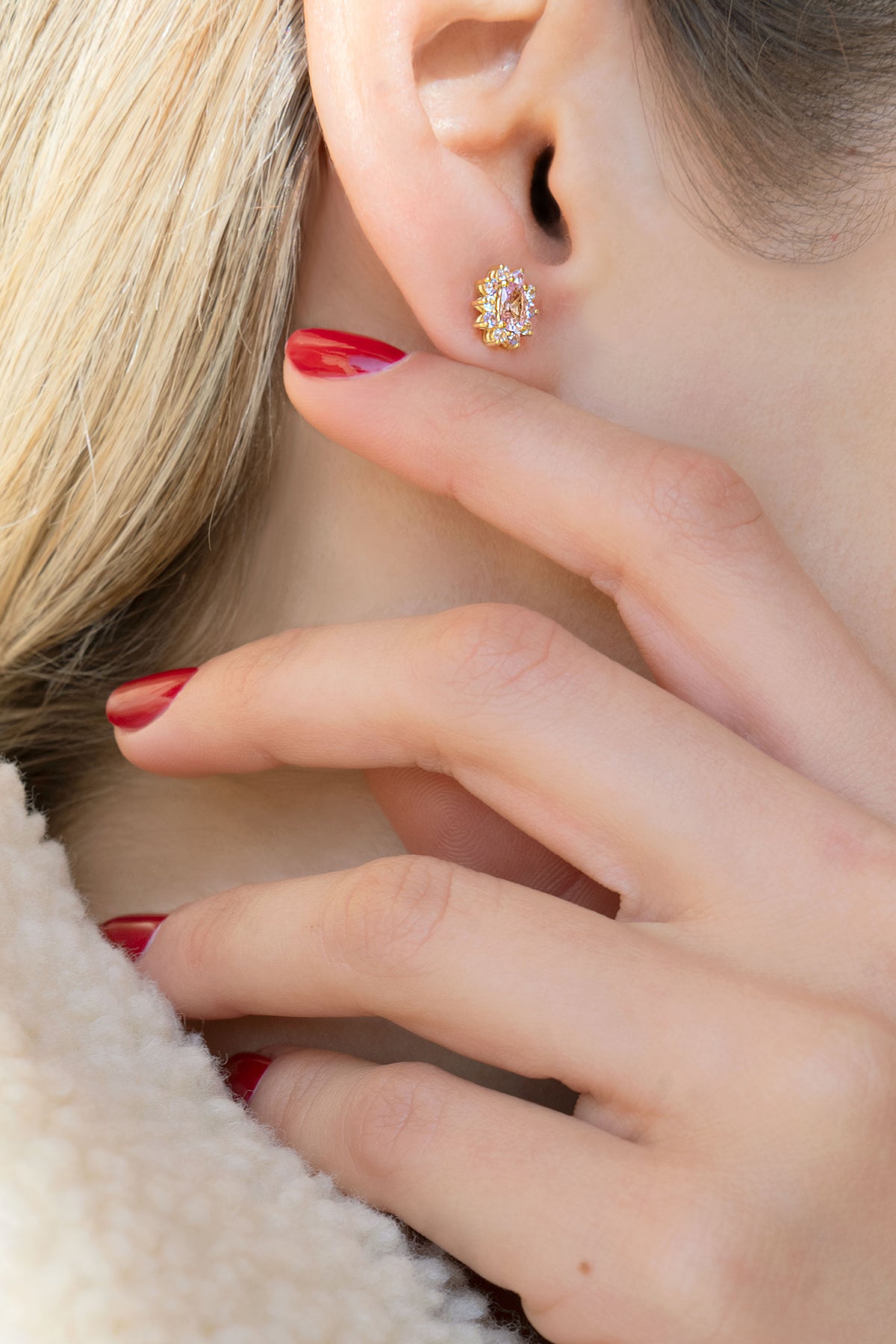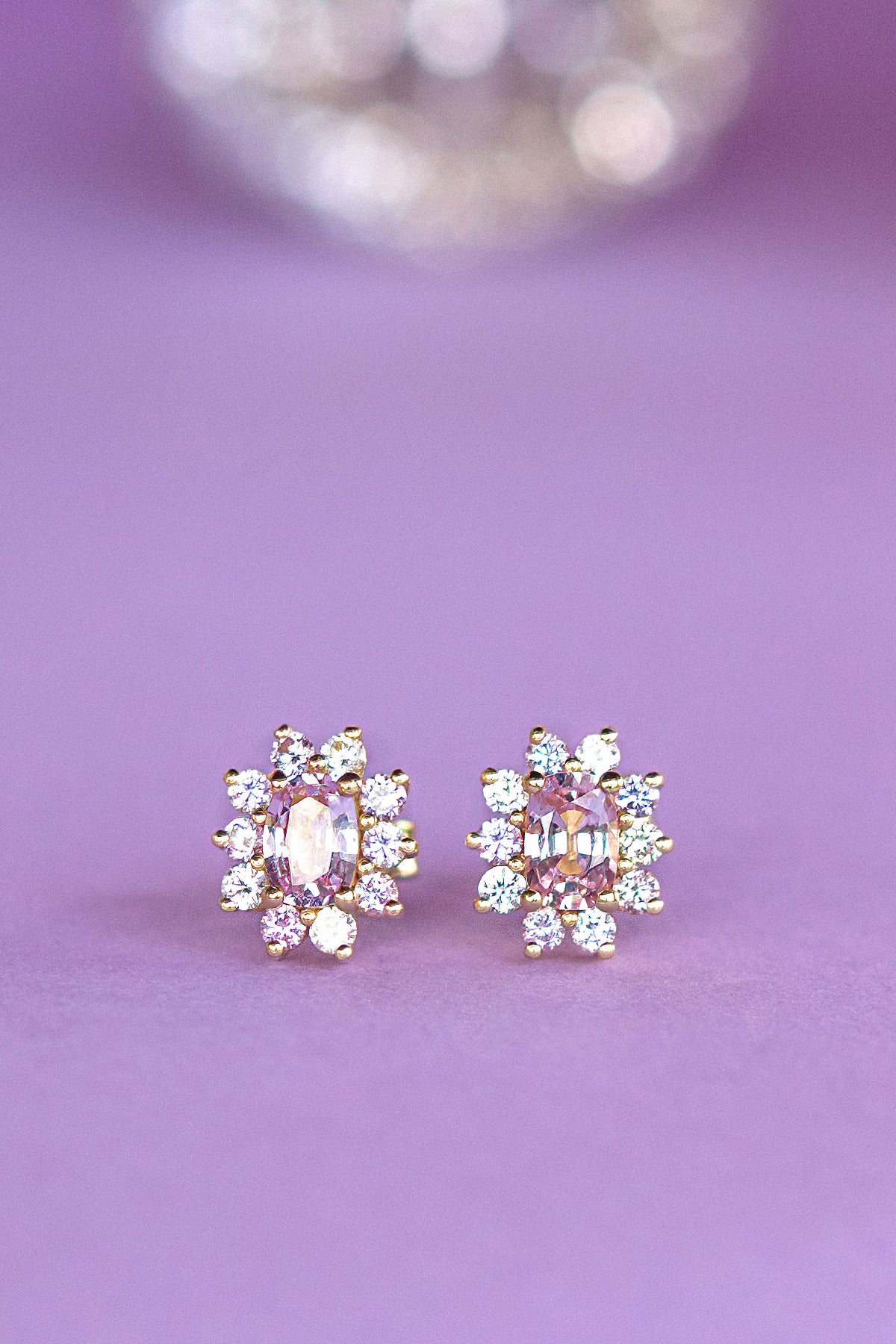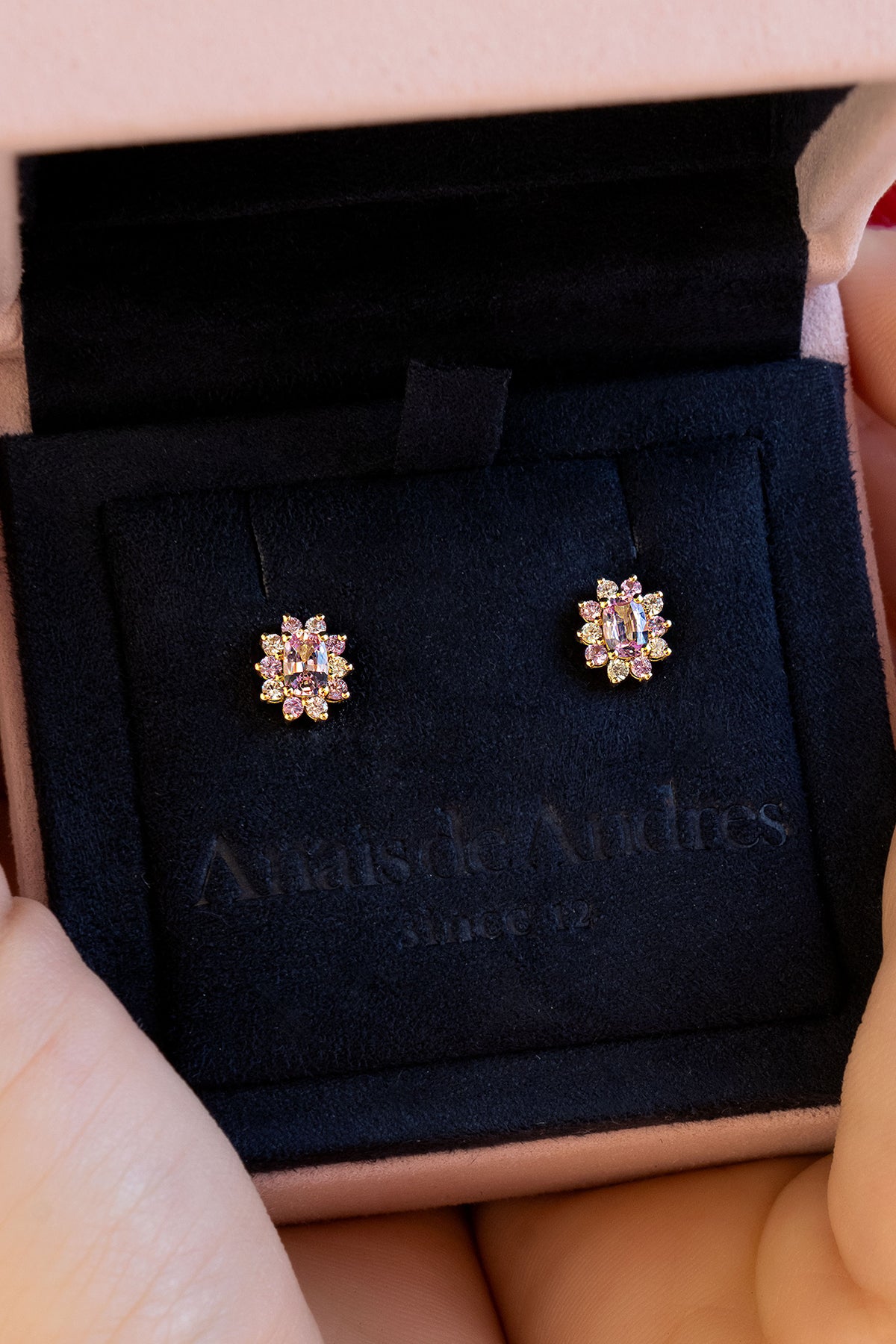 18k gold Herencia earrings
Elegant and  timeless with a romantic sensibility touch, limited edition stud earrings in 18k yellow gold with a unique combination of oval cut pink sapphires and 1.5mm white and pink round sapphires.
The beautiful shape of these classic sapphires earrings allows the sapphires to play off of each other's glorious sheen.
Only one in stock.
Ready to be shipped.  
Recently Viewed