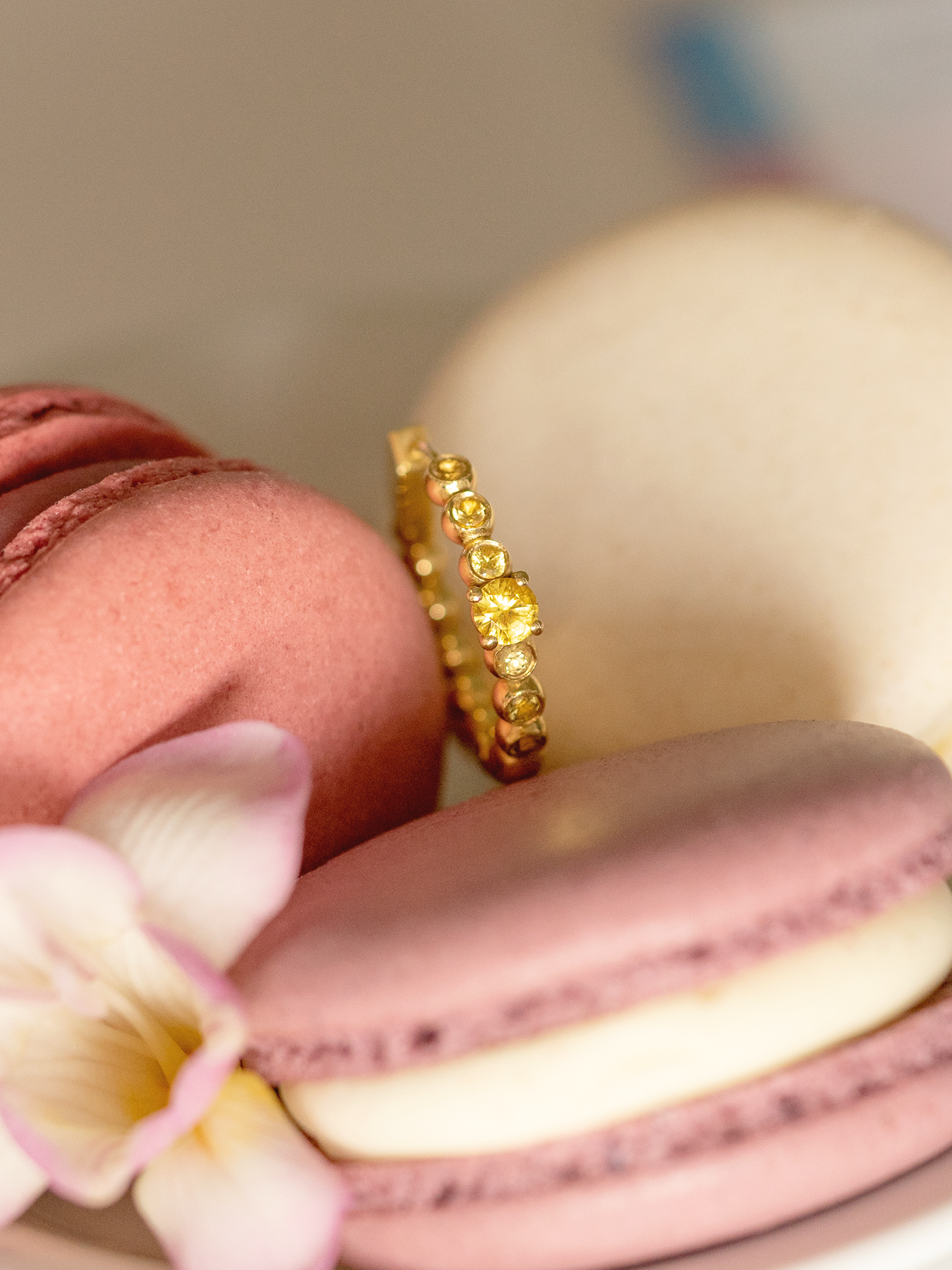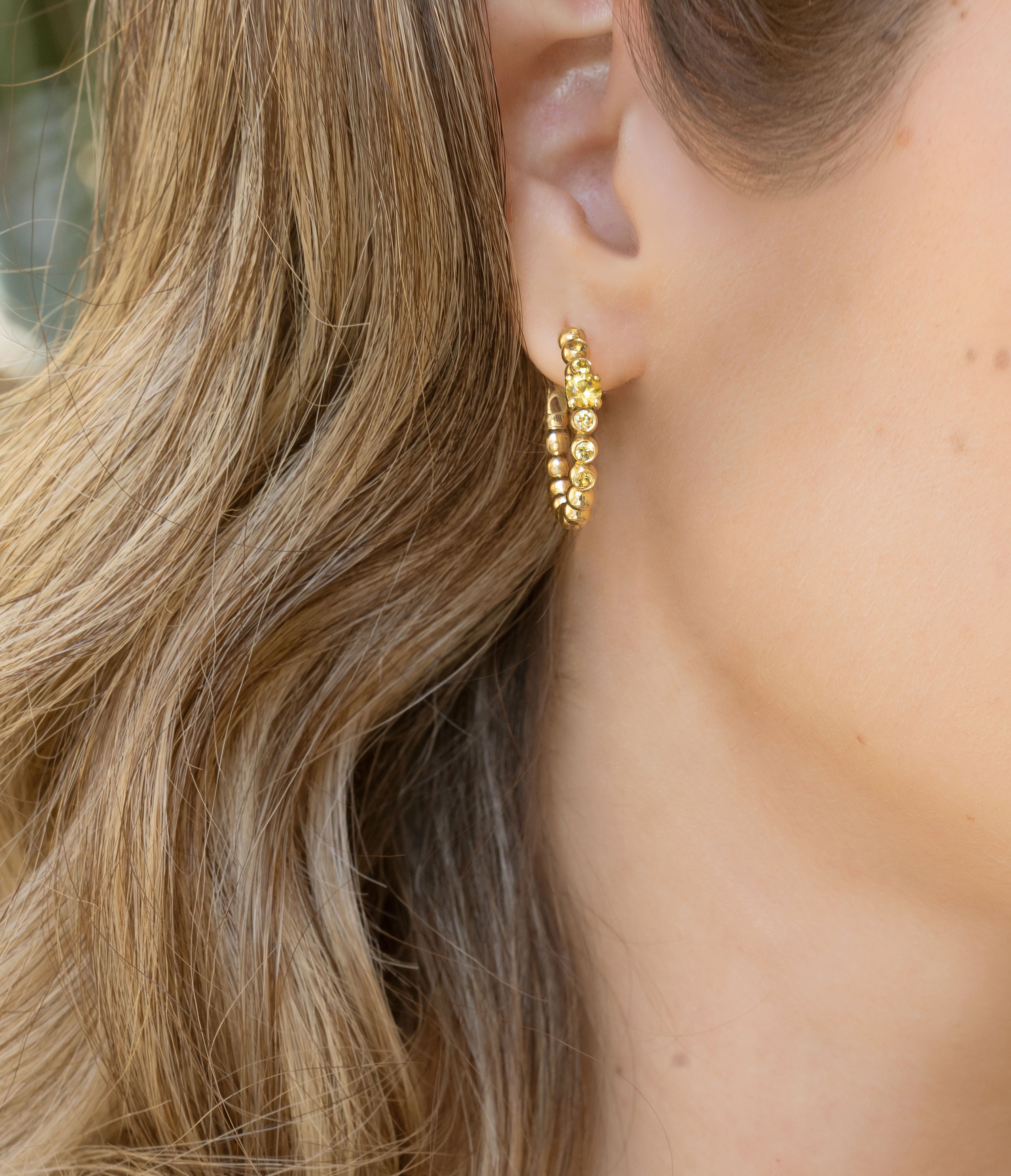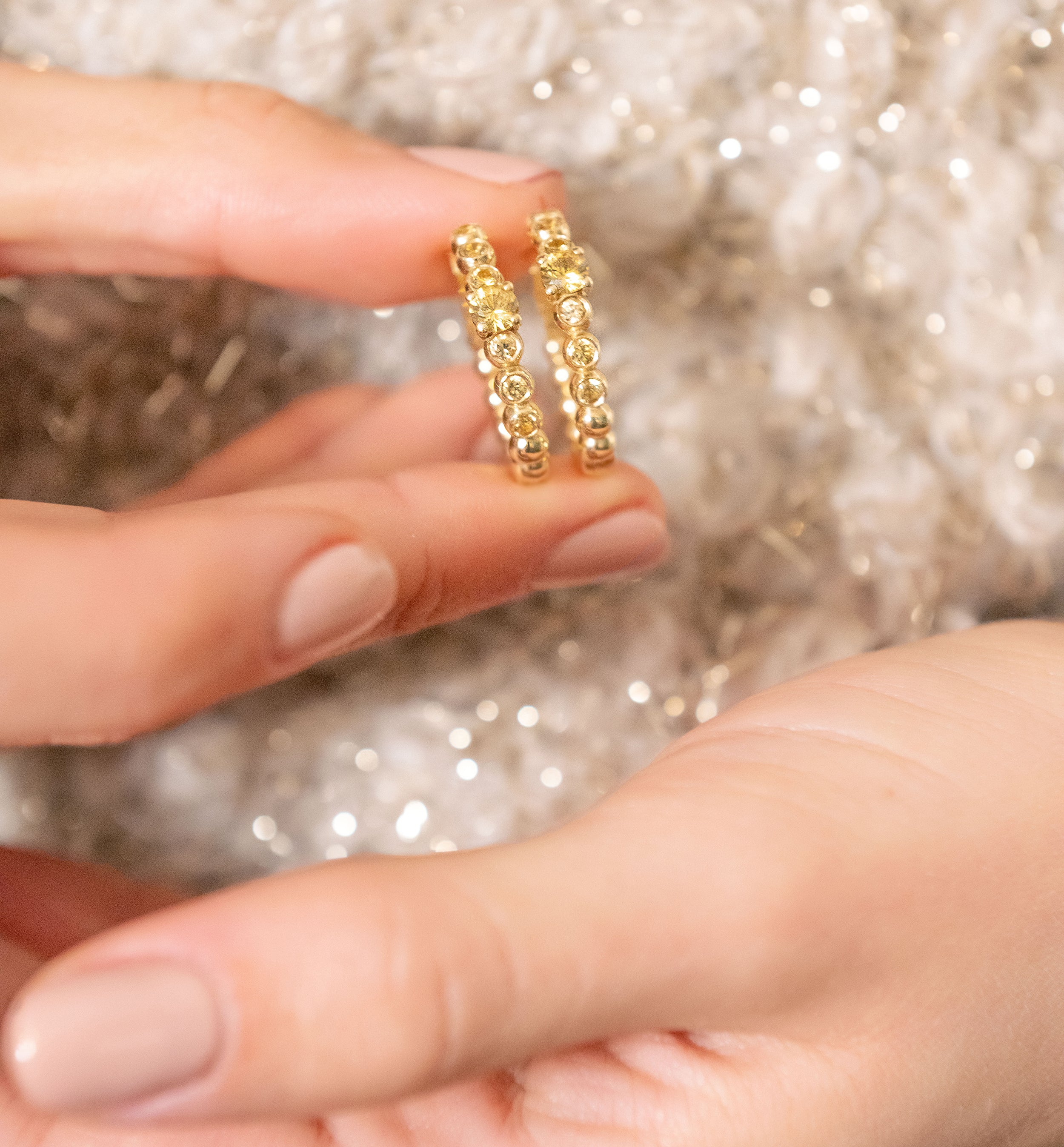 18k yellow gold Mananasi earrings
These hoop earrings are striking statement jewels, precisely crafted in 18k yellow gold accompanied by 14 round shape Mananasi sapphires.

Mananasi, is one of the rarest and most sought after sapphires in Madagascar, its name comes from the Malagasy language and means pineapple.
Accompanied by  its special edition jewelry case made of Piñatex by Ananas Anam vegan leather made of pineapple leaf fibers from fields in the Philippines.
Made in Greece.

Description & Details 
*ONLY ONE IN STOCK.
18k yellow gold.
12 untreated natural Burmese blue sapphires, 2.3mm / 0.043 ct each one.
Two Madagascan Blue round concept sapphires, 3.8 mm / 0.25 ct each one. 
Our gemstones are natural and untreated  and we know the story of every single one, each sapphire is certified by Wennick–Lefèvre. Only 1% of the sapphires in the world remain truly natural.

 Pre order 15 working days.
Recently Viewed