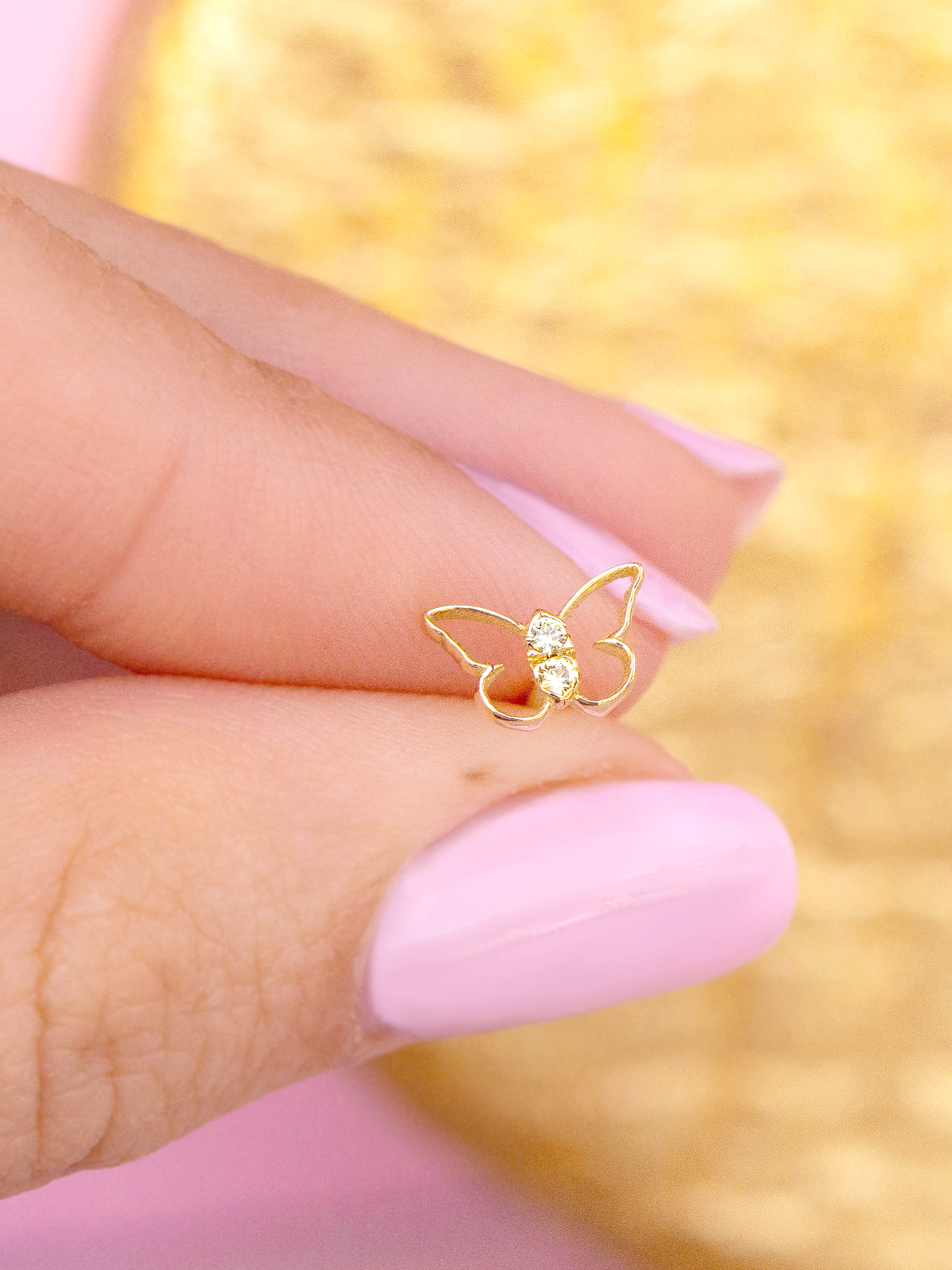 18k gold Mananasi butterfly earrings
Our Butterfly earrings is the purest representation of the transformation and emotional evolution that all humans experience throughout life, we combine color and asymmetry to reinterpret the grace and beauty of these delicate creatures.
Made in Greece.
Description & Details
1.5mm / 0.016ct each sapphire. 
 Made in 18-carat gold
Two gemstones of our exclusive selection of 1.5 mm / 0.016 ct untreated natural sapphires 
Recently Viewed