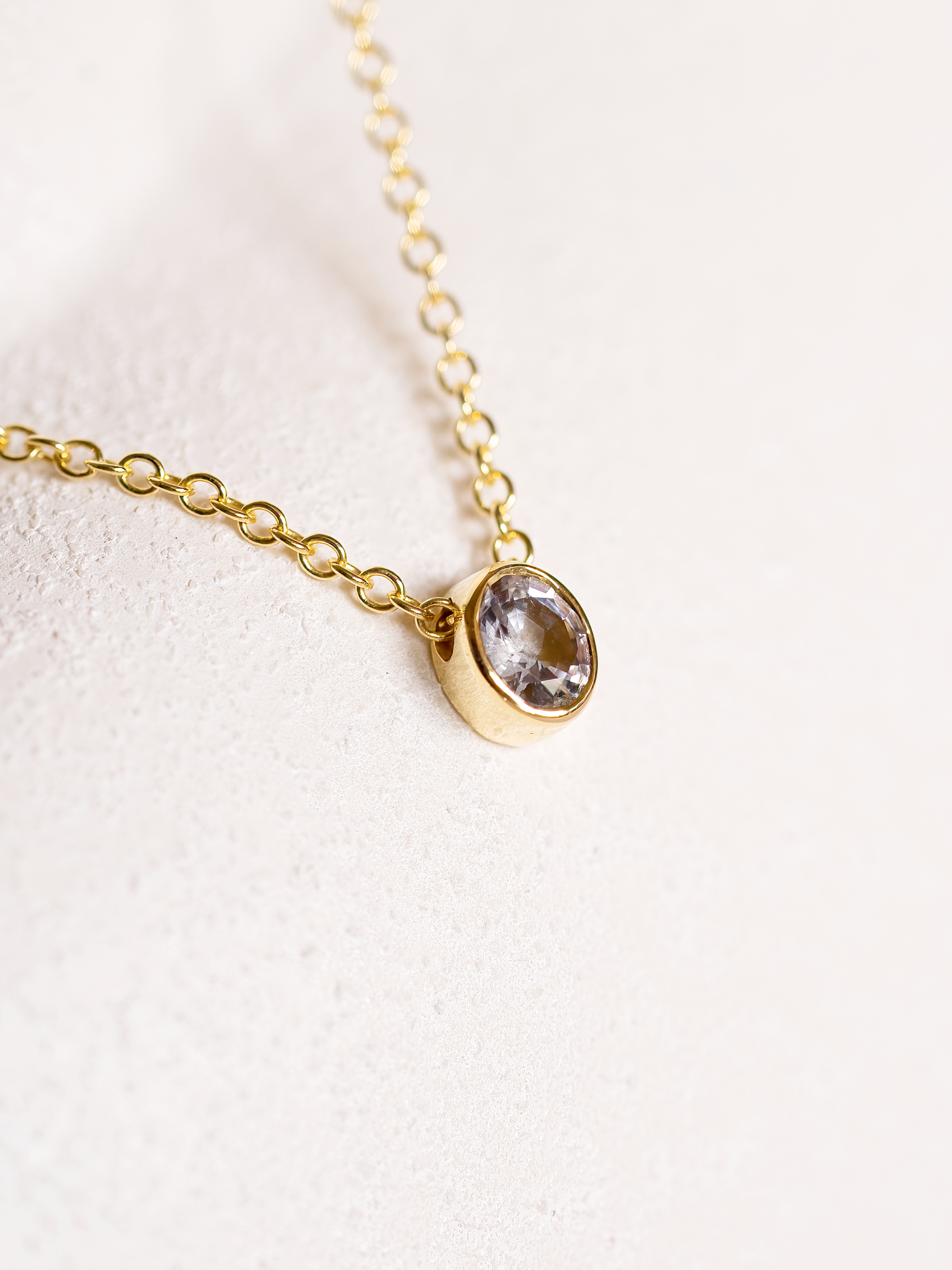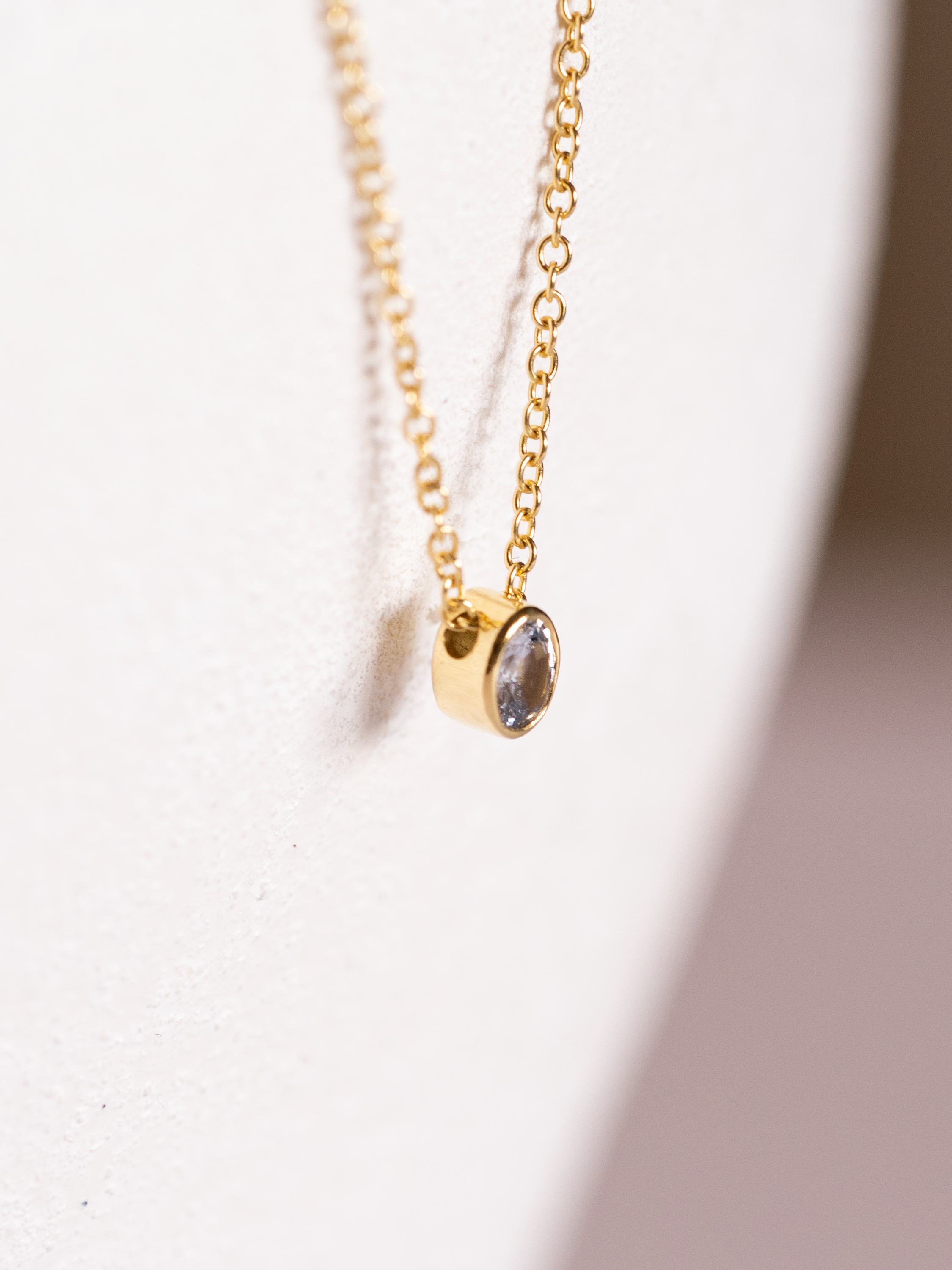 Blue drop of light necklace 18k gold
This delicate and refined Punto de luz  pendant, suspended like a single drop of light against the skin is  a symbol of elegance and exclusivity, our most classic and timeless jewel.
Sapphire color: Ocean blue with ocean green traces.  
Description & Details
 Made in 18-carat gold
 Exclusive selection of concept round shape natural untreated Madagascan sapphires.
On a chain of 38 centimetres adjustable to 42 centimetres.

Our gemstones are natural and untreated  and we know the story of every single one, each sapphire is certified by Wennick–Lefèvre. Only 1% of the sapphires in the world remain truly natural. 
Recently Viewed