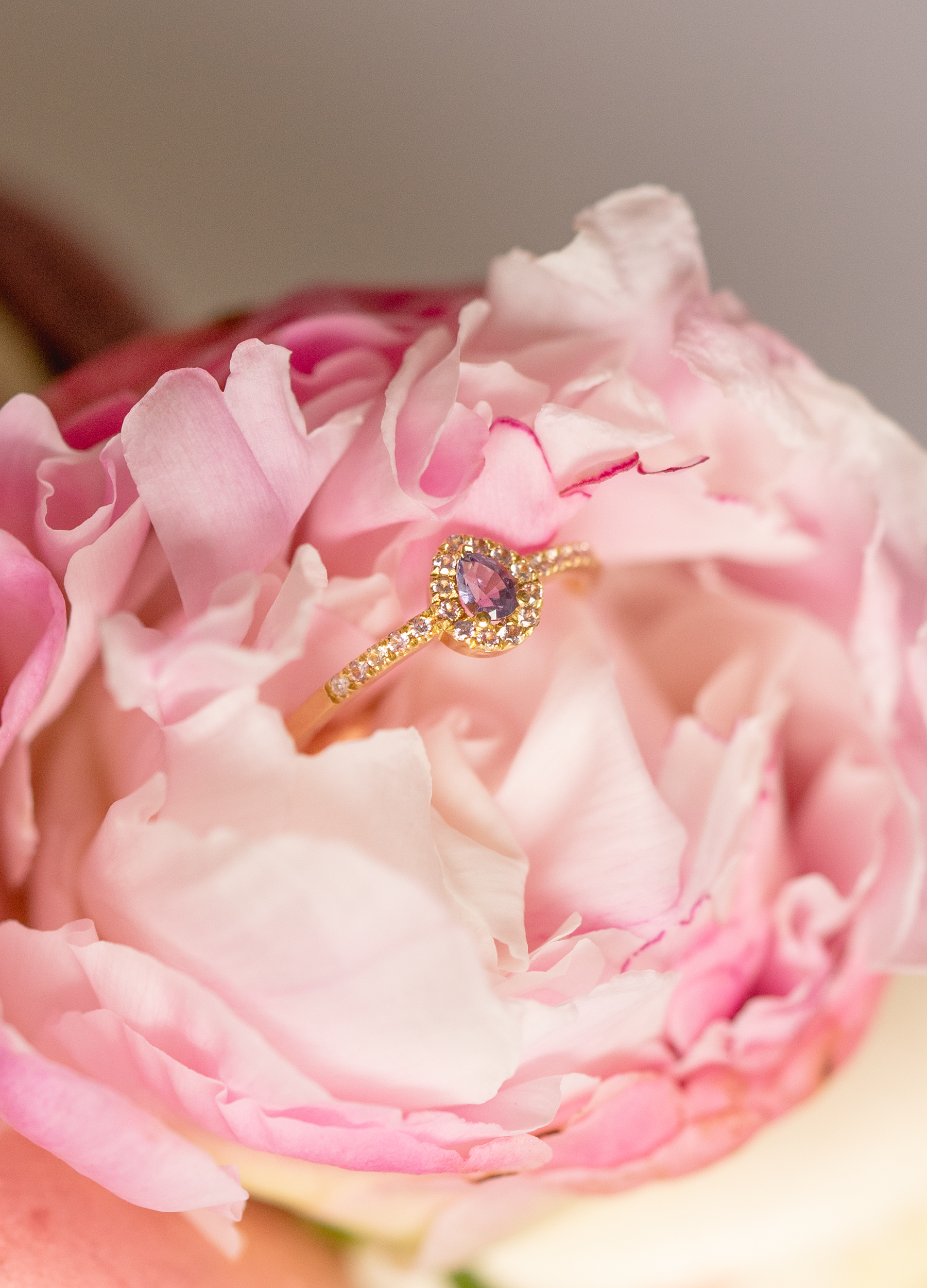 Lavender Mini cocktail ring
Draw compliments with our exquisite Lavender Mini cocktail ring.
Crafted with 18k yellow gold, it is adorned with an eye-catching untreated lavender sapphire of 0.28 carats and 22 tasteful pinkish lavender sapphires of 1mm each.
How to wear a cocktail ring
 ?
Cocktail rings are often worn on the right hand on the ring or middle finger, although really, you can wear it on any finger or hand you want. You can also wear multiple cocktail rings on the same hand.  
Recently Viewed