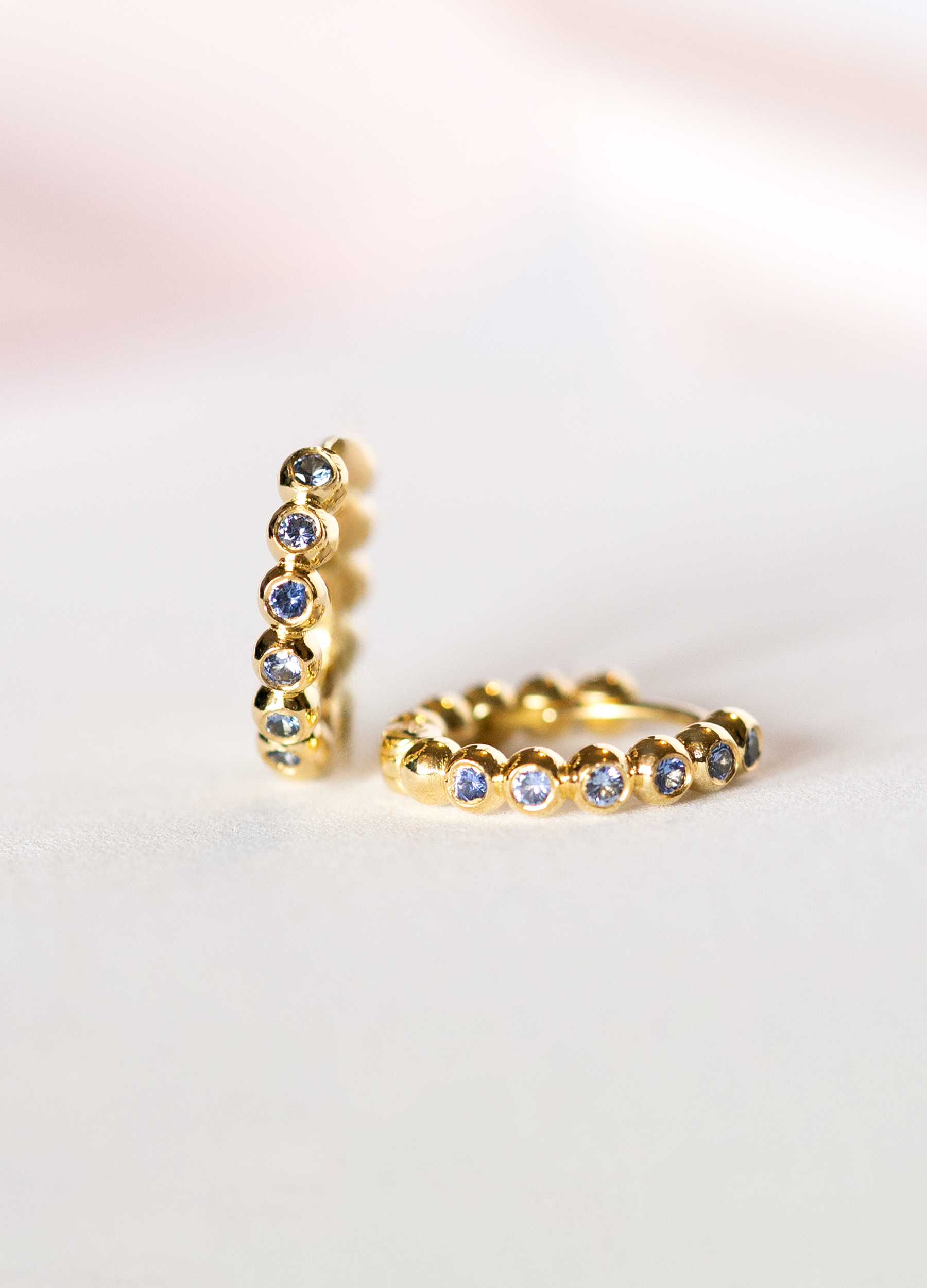 These hoop earrings are striking statement jewels, precisely crafted in 18k yellow gold accompanied by 14 Burmese blue sapphires, an exquisite gradient of natural blue  untreated sapphires.

Made in Greece.
Description & Details
18k yellow gold.
14 untreated natural Burmese blue sapphires, 1.5mm / 0.016 ct each one.
INSPIRATION: inspired by the fusion of blues between the sky and the Aegean Sea, gold represents the golden sunsets in Santorini.

Our gemstones are natural and untreated  and we know the story of every single one, each sapphire is certified by Wennick–Lefèvre. Only 1% of the sapphires in the world remain truly natural.
Recently Viewed