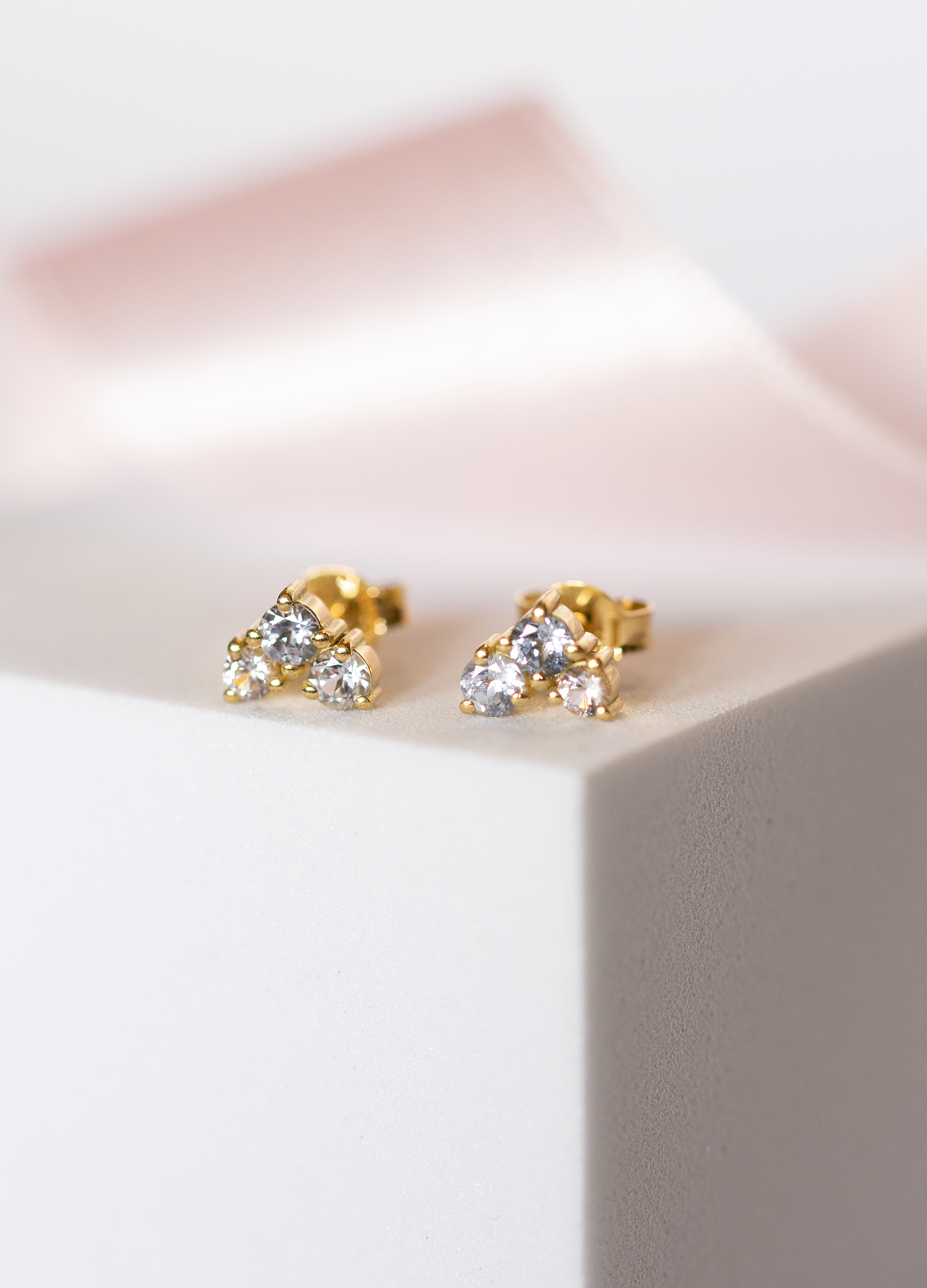 Pastel Ice blue stars earrings 18k gold
Pastel Ice blue stud earrings.
Made of 18 carats yellow gold and six untreated natural sapphires.
What makes these sapphires even more special is that they come from the largest deposit of sapphires in the world, located in Madagascar. 

These sapphires are cut in a distinctive star shape that allows the primary color
pastel
blue
and secondary color, which is white, to interplay and reflect light in a way that is rarely seen in other sapphires. 
This interplay of colors creates a beautiful and dazzling effect that is sure to catch the eye of anyone who sees them.
Made in Greece. 
Recently Viewed