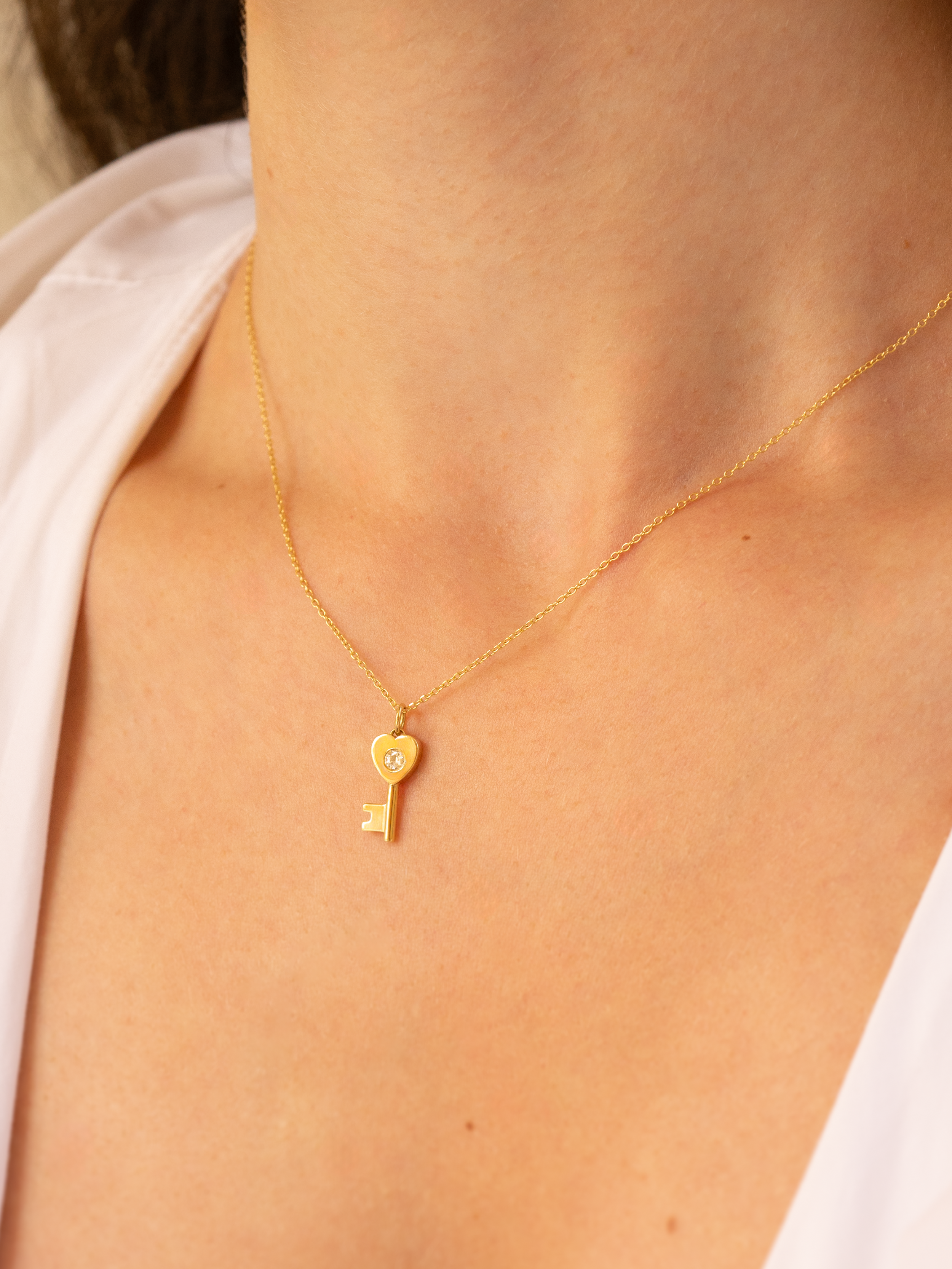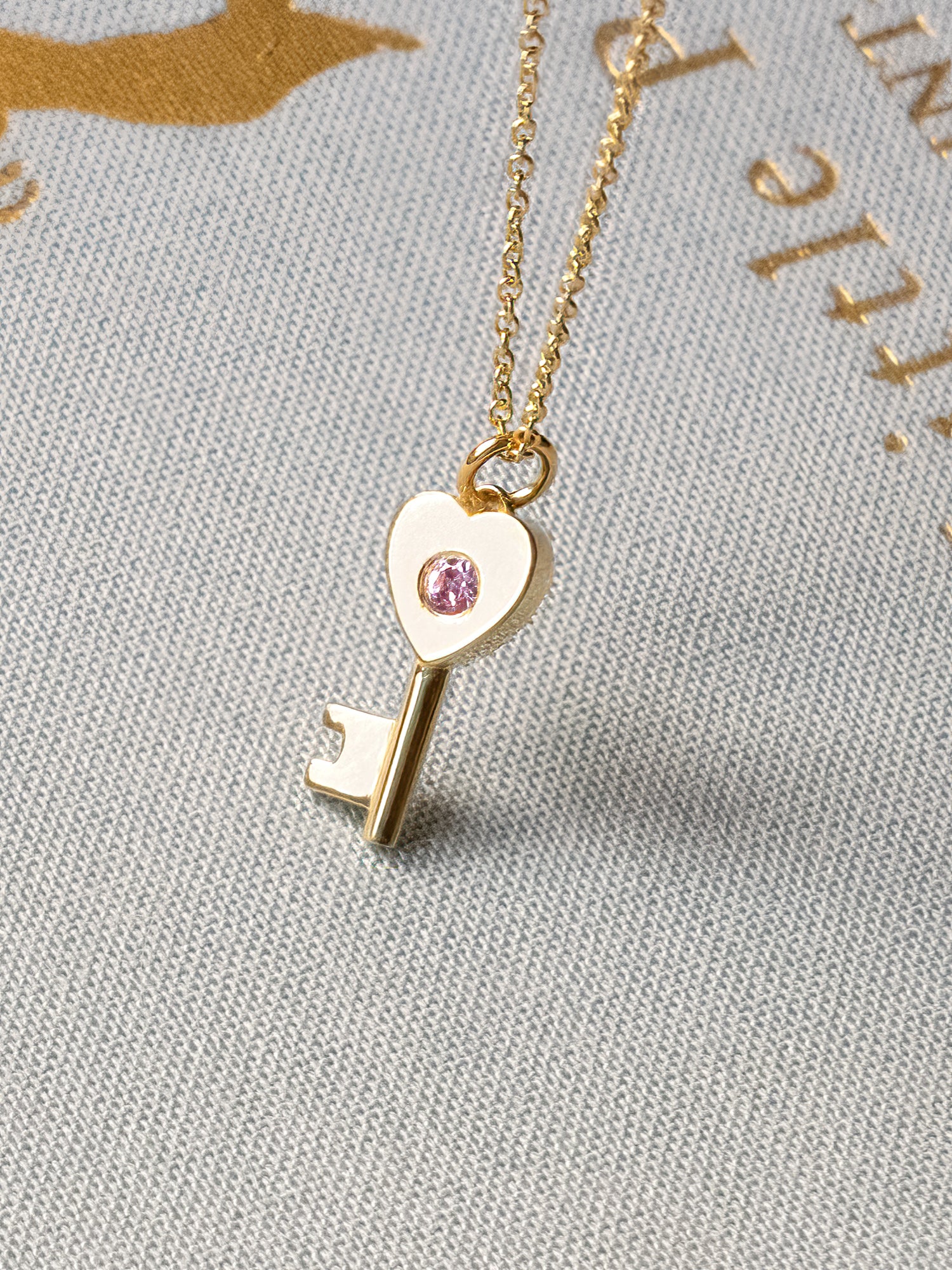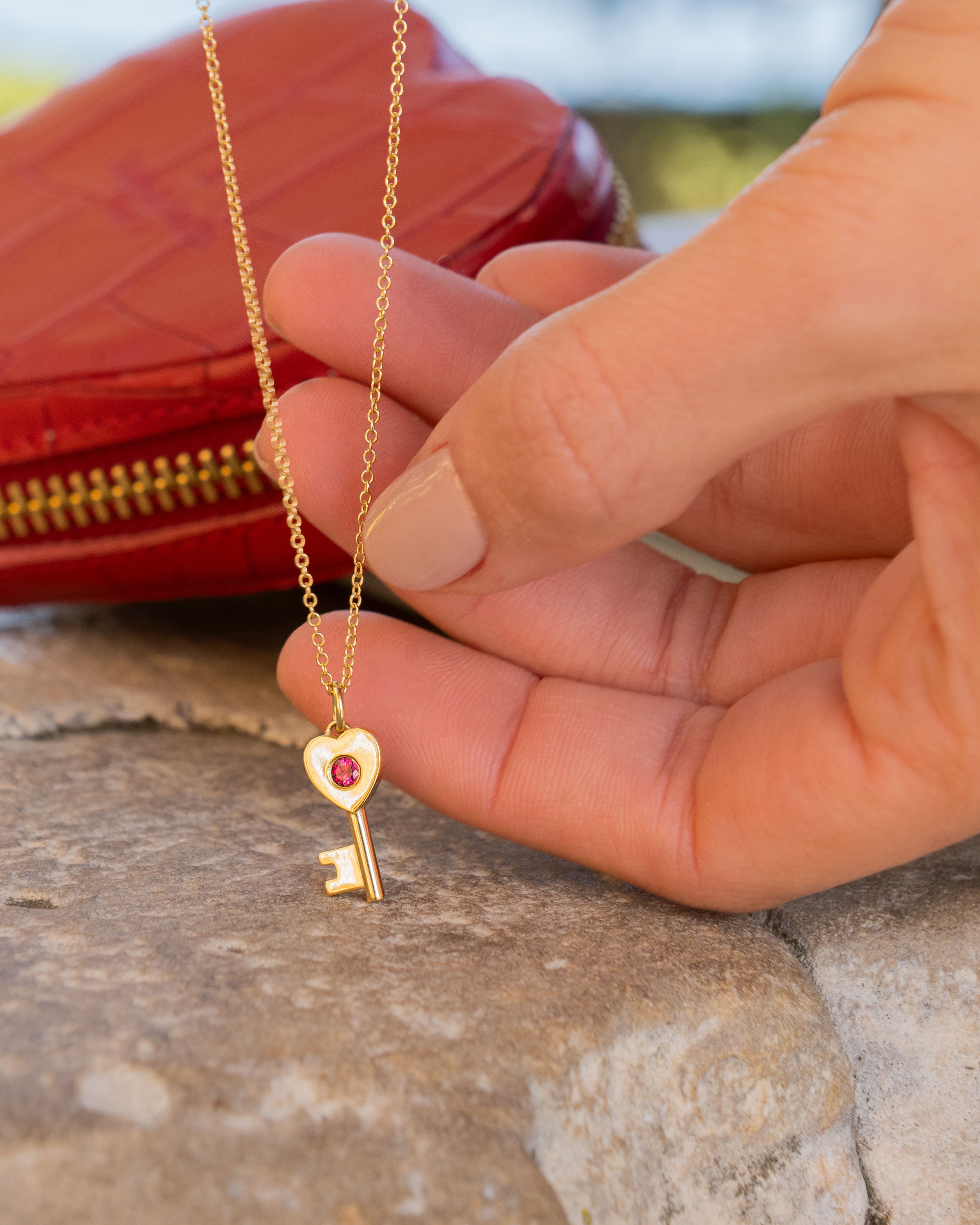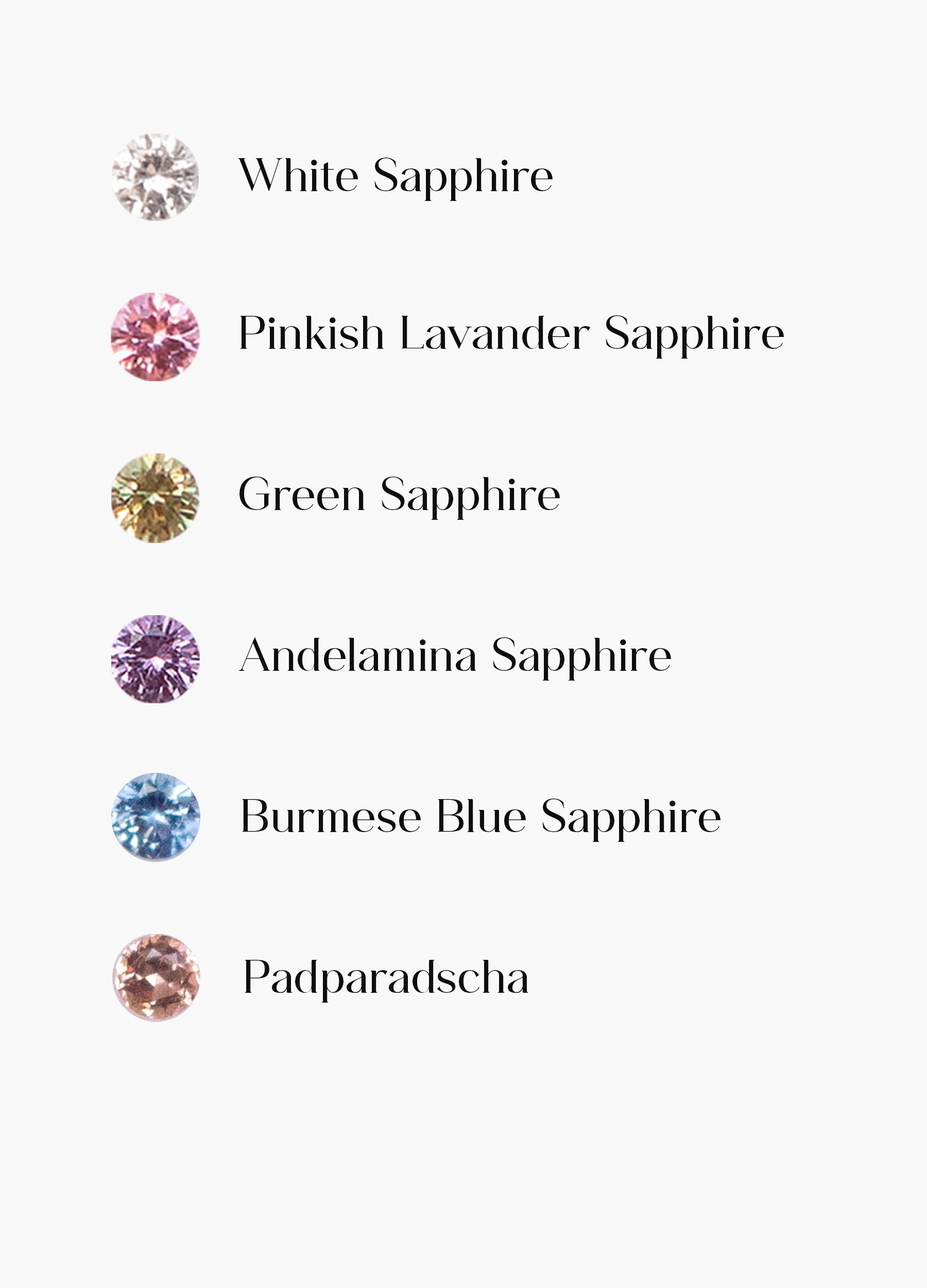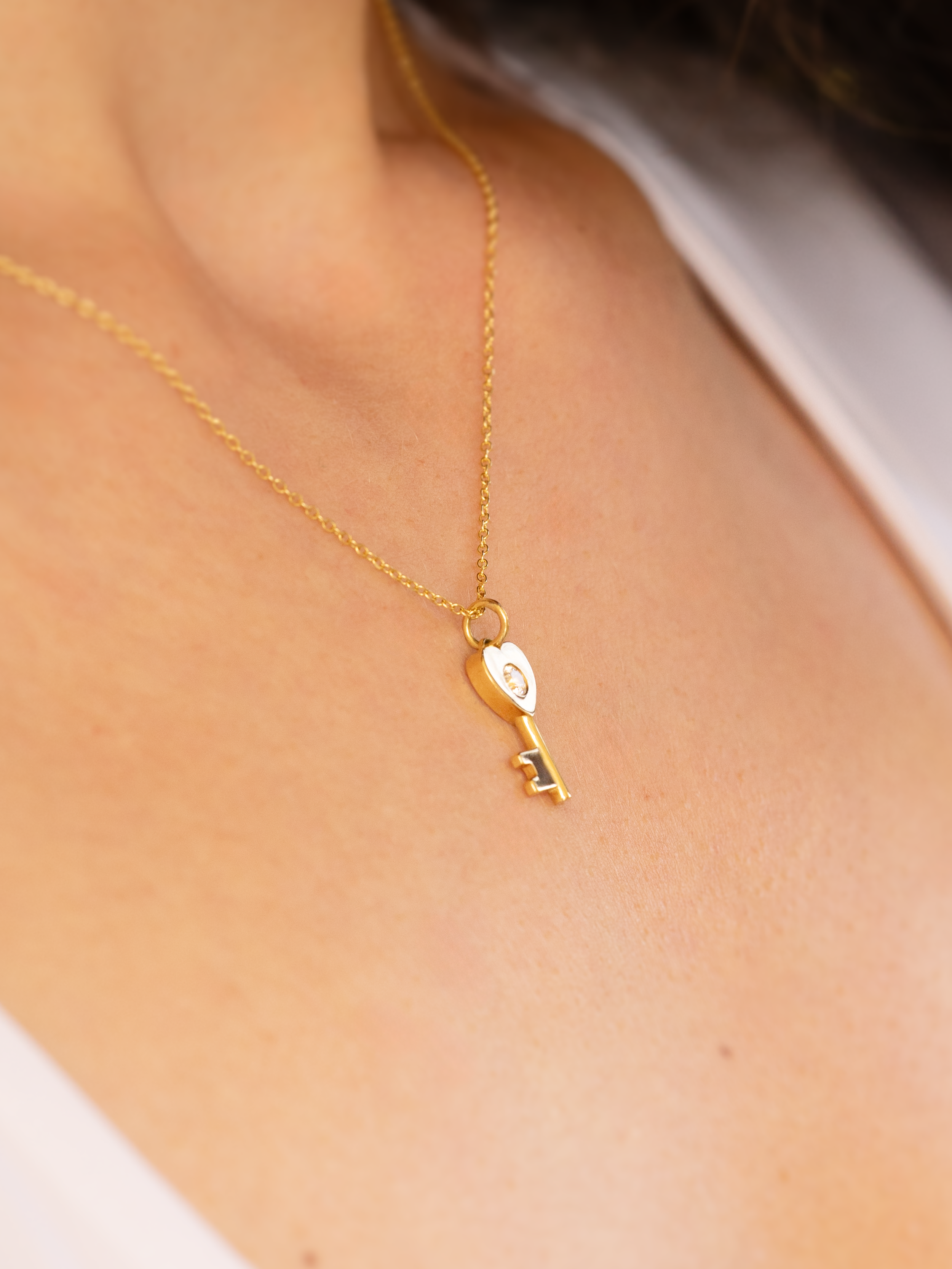 18k gold key heart necklace
You have the key of my heart!
This delicate and romantic key heart necklace is  an iconic symbol of love and elegance.
18k yellow gold Key Agape necklace  is an elegant aesthetic jewel part of our Eternal Love collection, a reminder of how transcendental true love is.
Description & Details

Made in 18-carat gold.
Exclusive selection of concept round shape natural untreated Madagascan sapphires.
On a chain of 38 centimetres adjustable to 42 centimetres.

Our gemstones are natural and untreated  and we know the story of every single one, each sapphire is certified by Wennick–Lefèvre. Only 1% of the sapphires in the world remain truly natural.
Recently Viewed